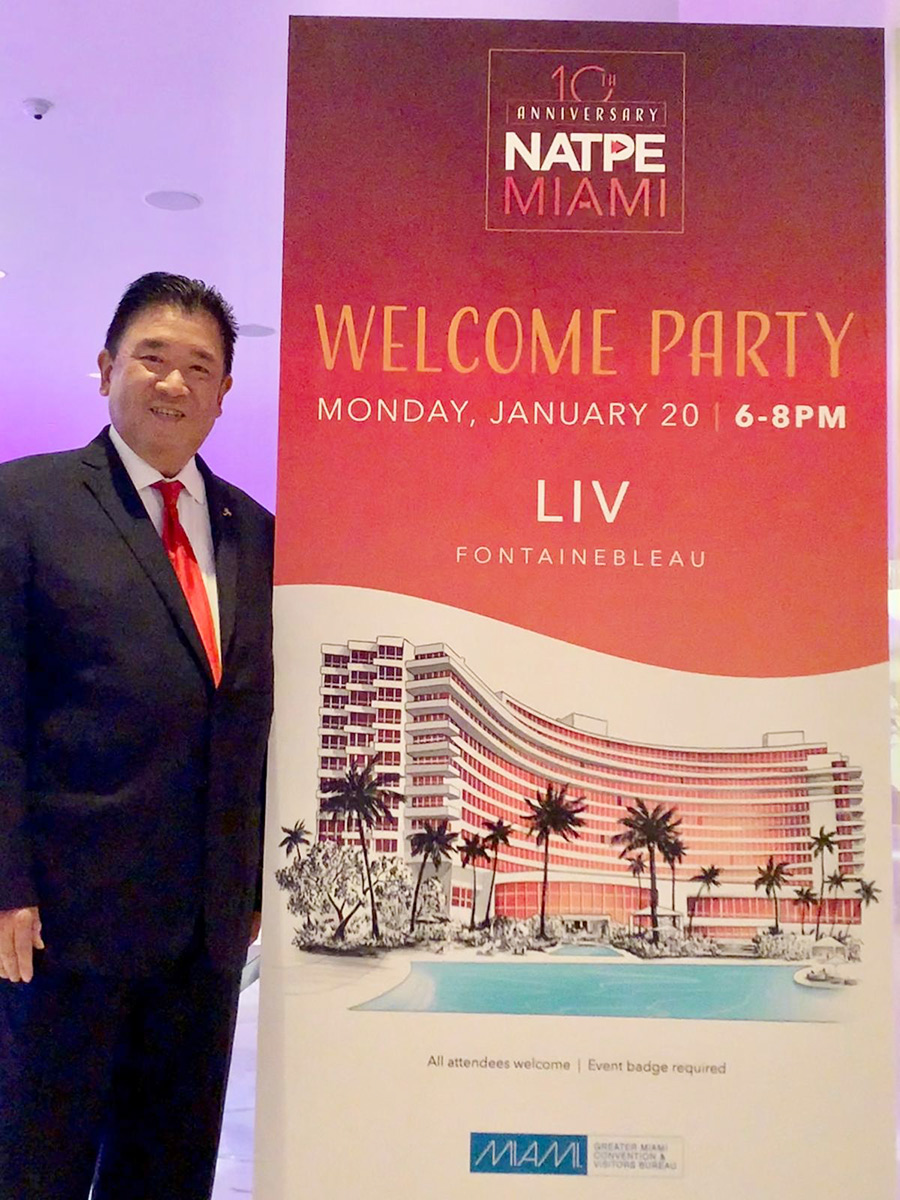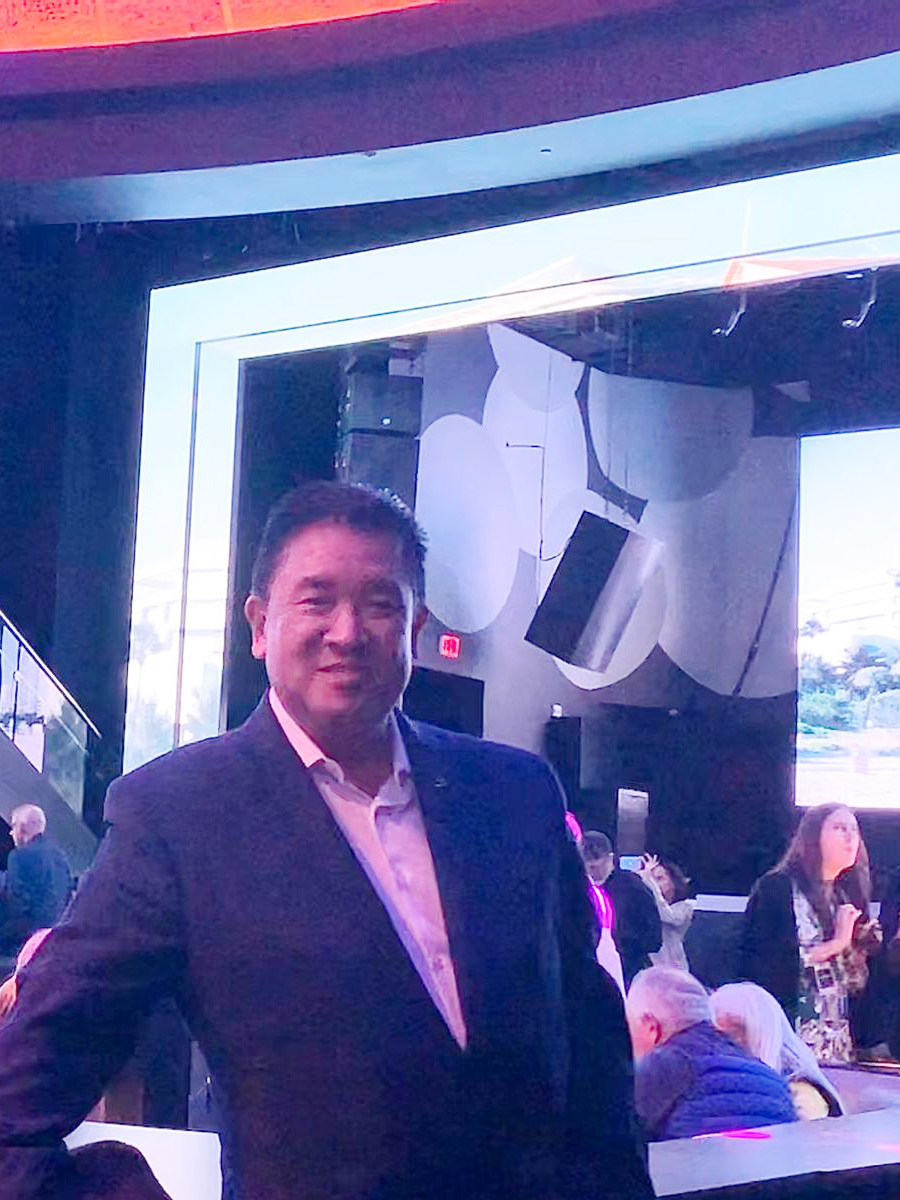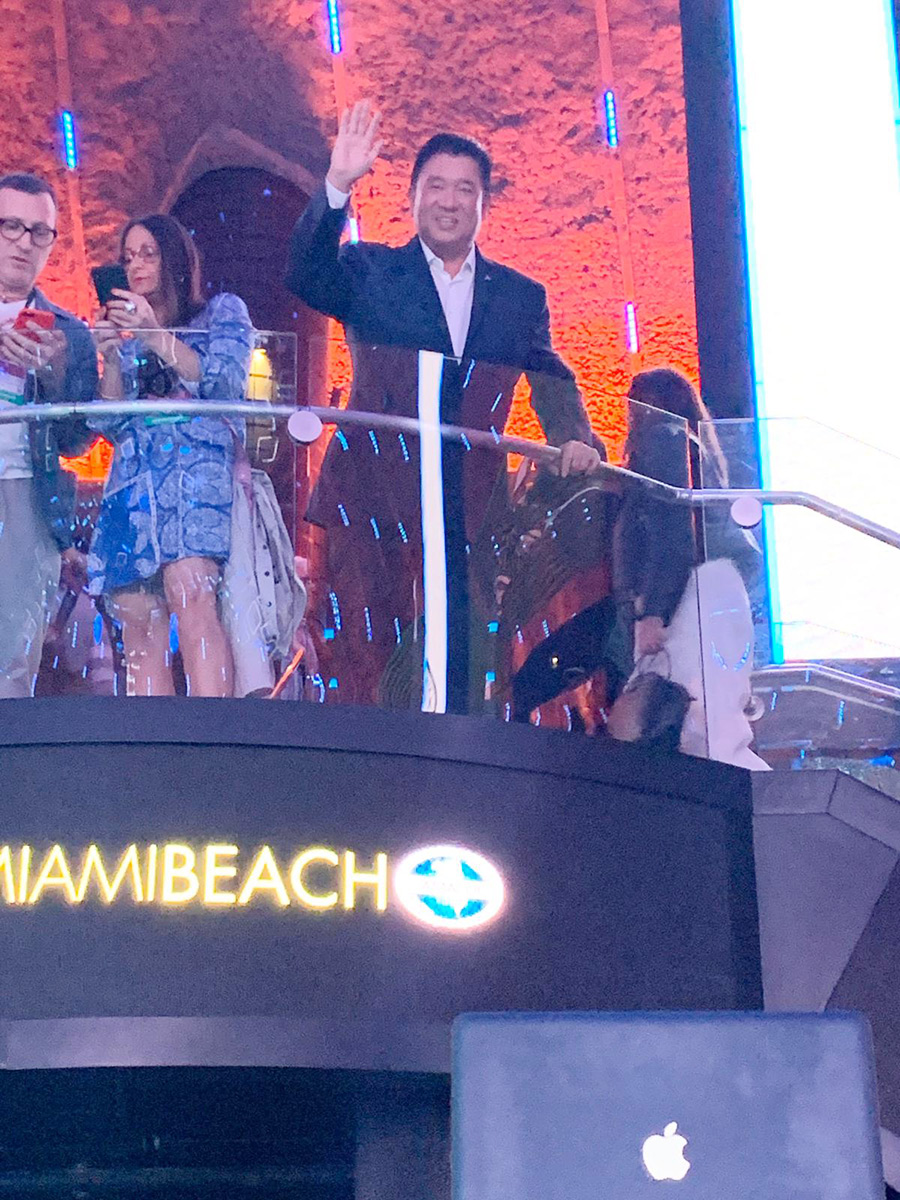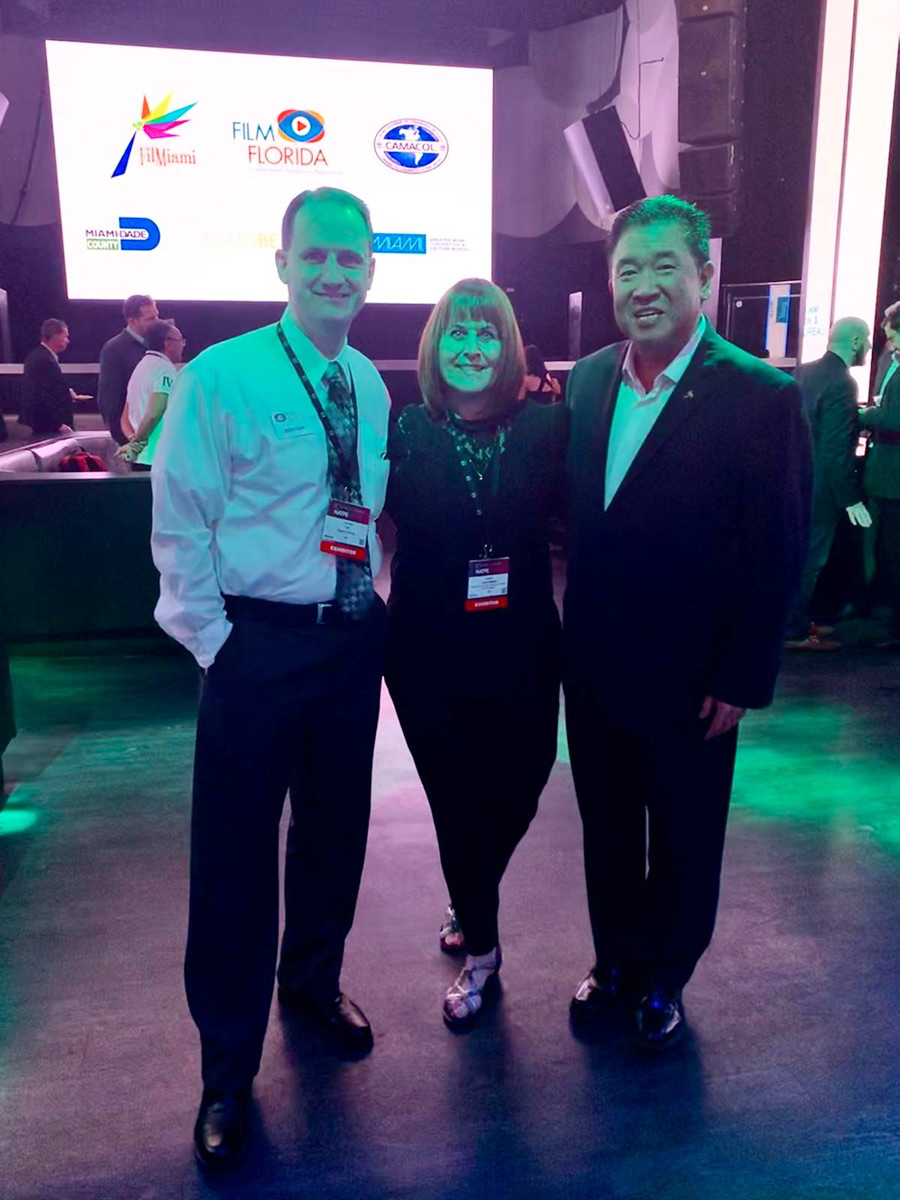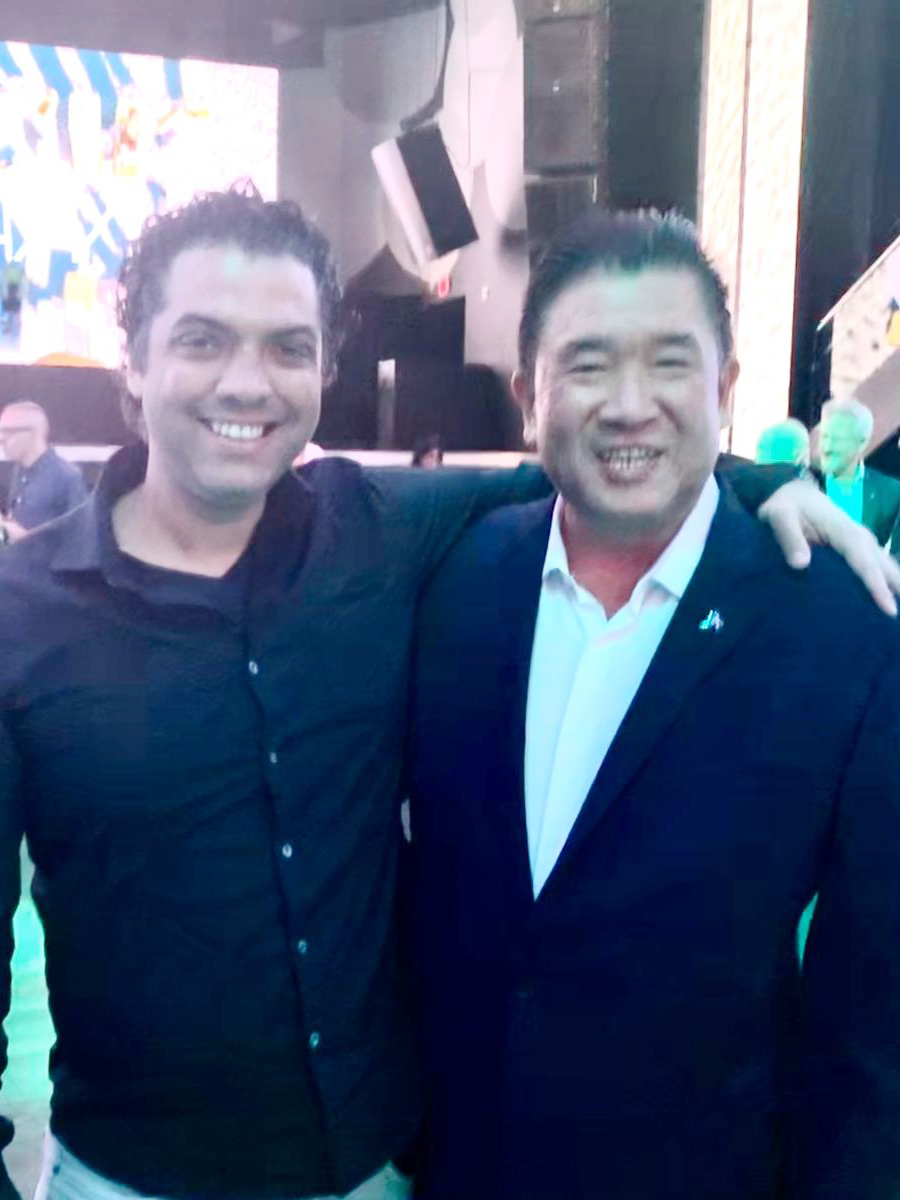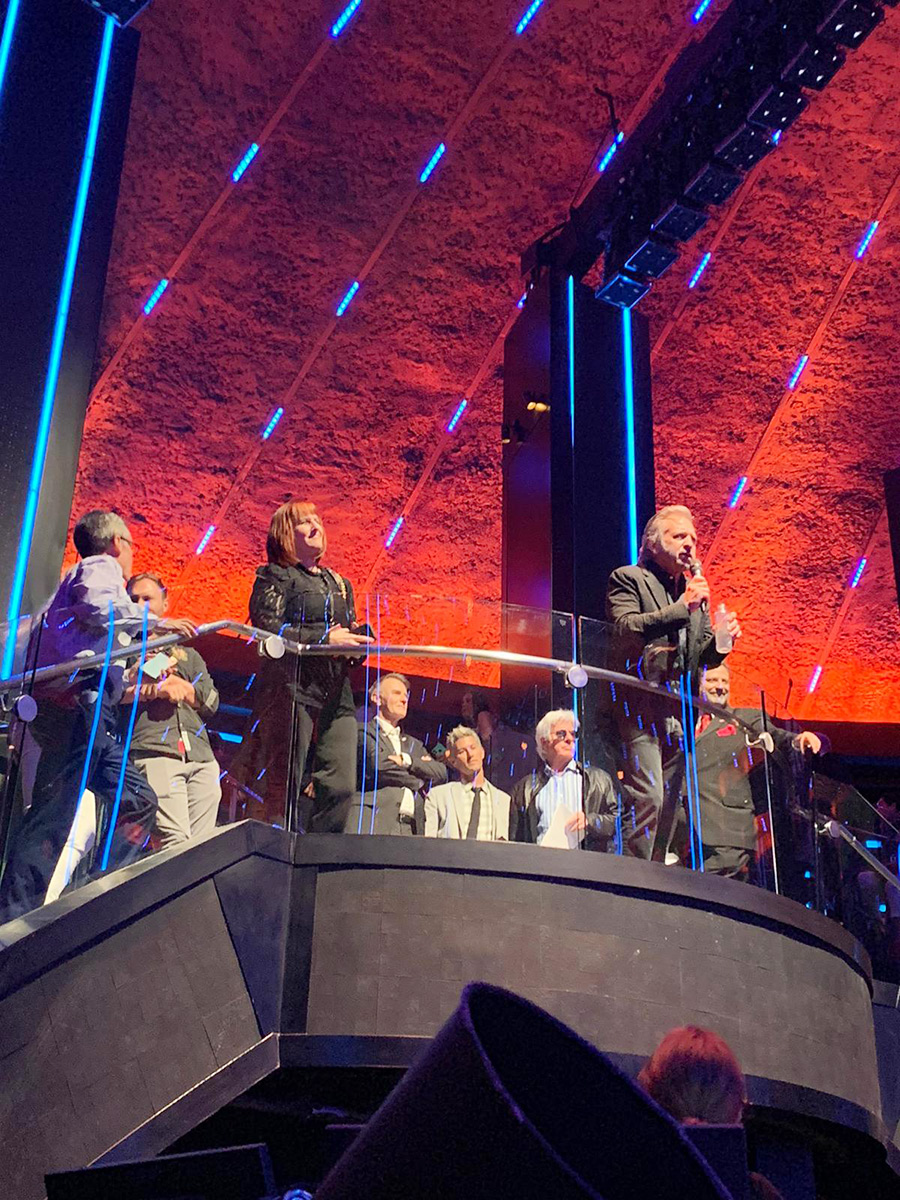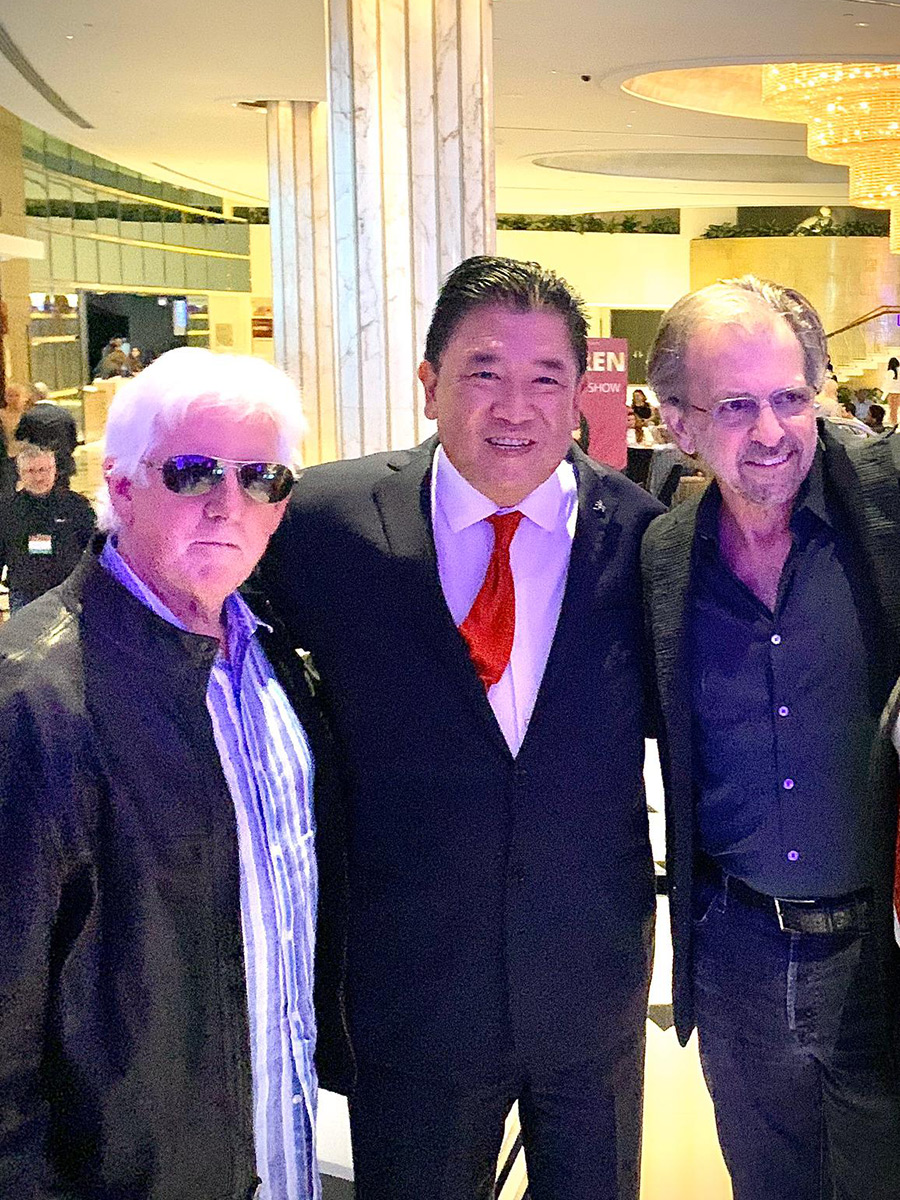 NATPE
CAMACOL proud Sponsor
CAMACOL has been a proud sponsor of NATPE National Association of Television Program Executives (NATPE), the professional association of television and emerging media executives and the largest U.S. based global content association and a leader in developing global markets and conferences for the entire spectrum of the dynamic content business.

Established in 1963, NATPE Market & Conference is the only American programming market serving the worldwide television community as well as one of the top new media and technology conferences.

Amongst those in attendance to NATPE include thousands of media buyers, broadcast and cable networks and channels looking to acquire programming, program distribution companies, financiers, advertisers, technology companies, and content producers.

Also attending NATPE was CAMACOL MMFM Miami Media and Film Market Creative Director Jose Luis Martinez with President Chi.

"The Miami Media and Film Market has become the pivotal CONTENT destination for independent filmmakers and digital business people from all over the world to access Latin America and the Global Marketplace" - Patricia Arias, as MMFM, Chief Executive and Founder.

Content creation and distribution has recently become one of the world's fastest paced, evolving industries and Miami Media and Film Market (MMFM) has become one of the epicenters of the "global streaming wars" of the entertainment industry with a unique market platform driven structure .

Media companies purchase over $60 billion U.S. dollars annually in content production alone for the global entertainment and media market which is presently a $2.3 trillion dollar market that is expected to reach approximately $6.7 Trillion by 2030, registering a CAGR compound adjusted growth rate of 10.40% during the forecast period according to ‪marketwatch.com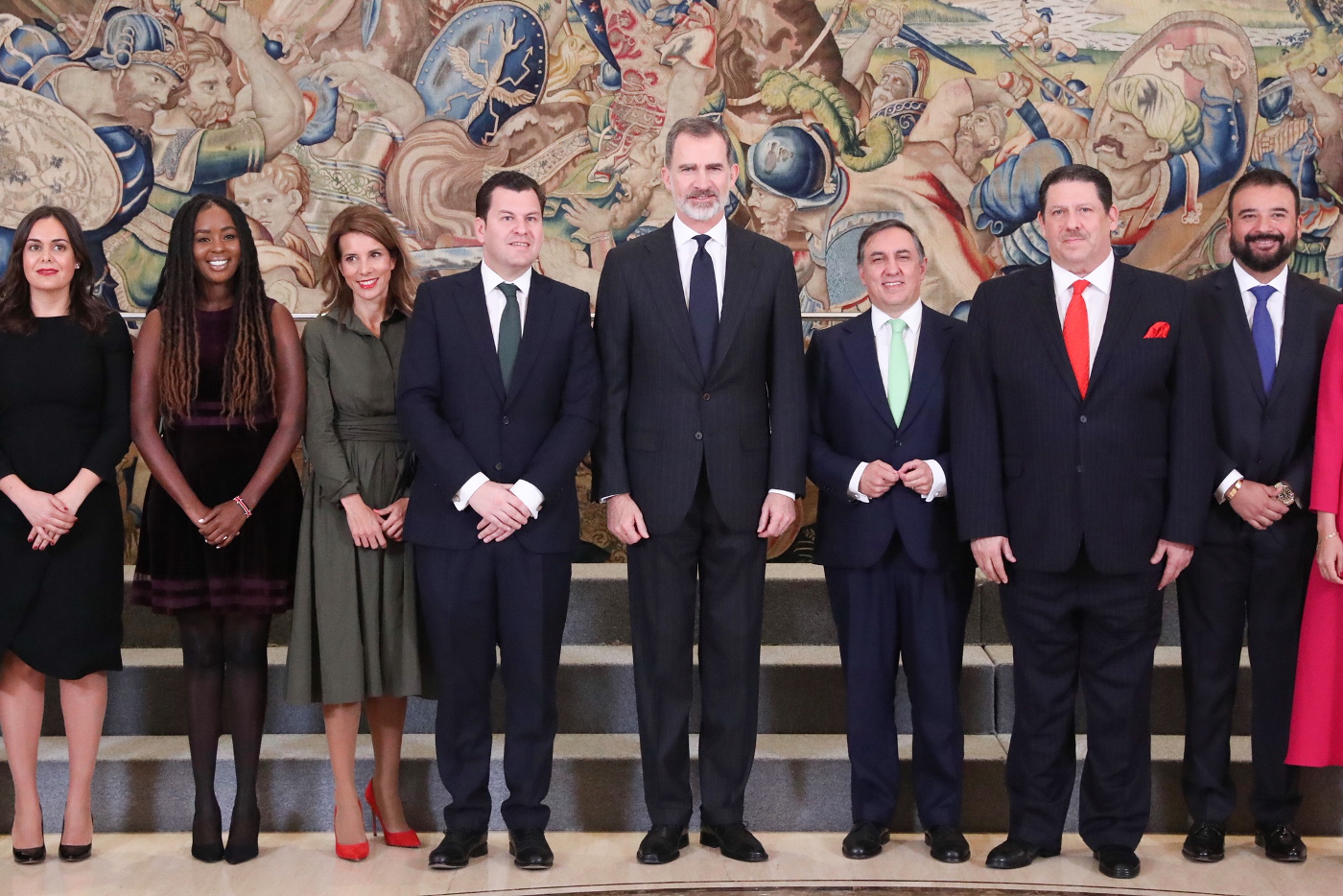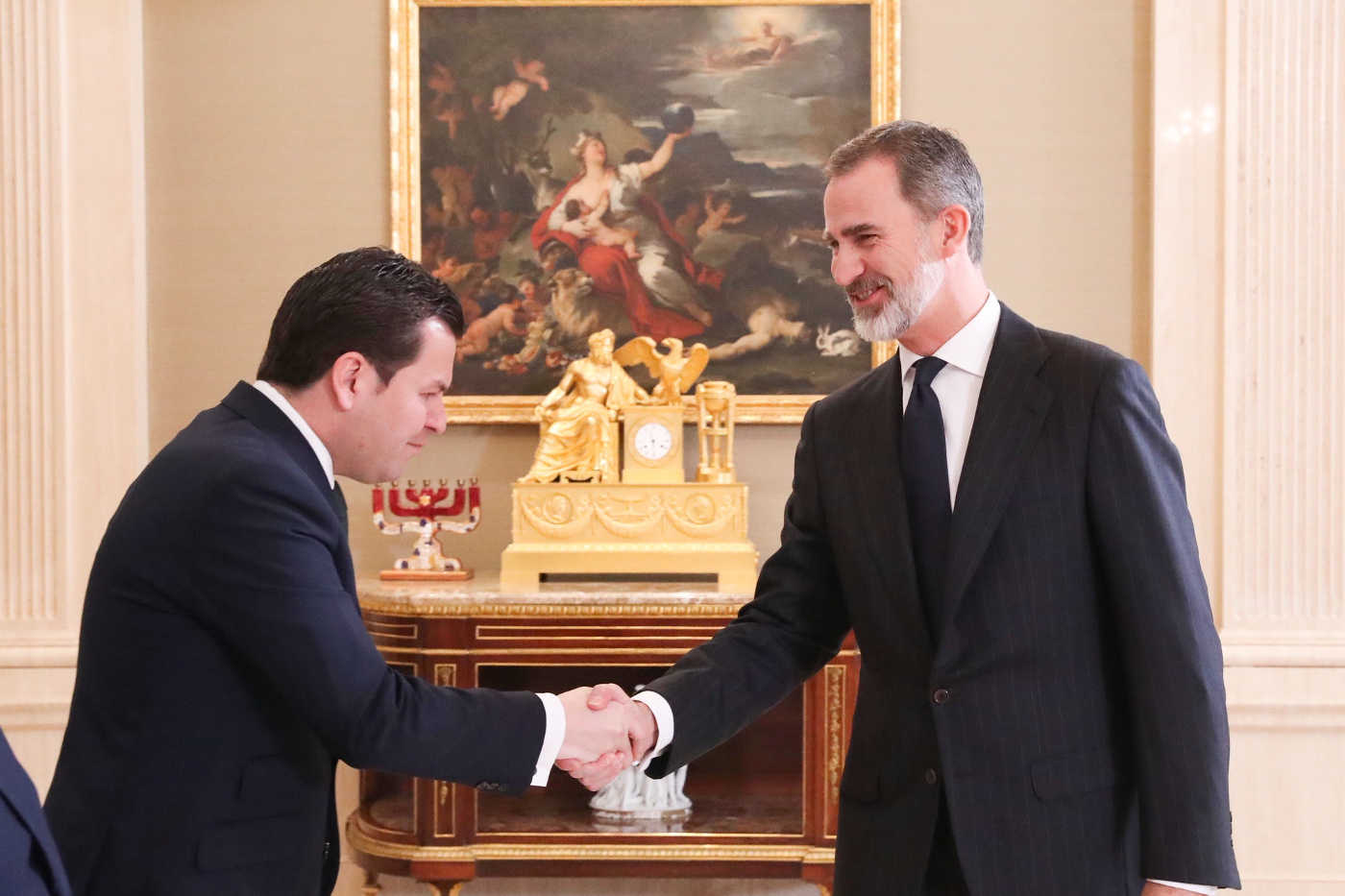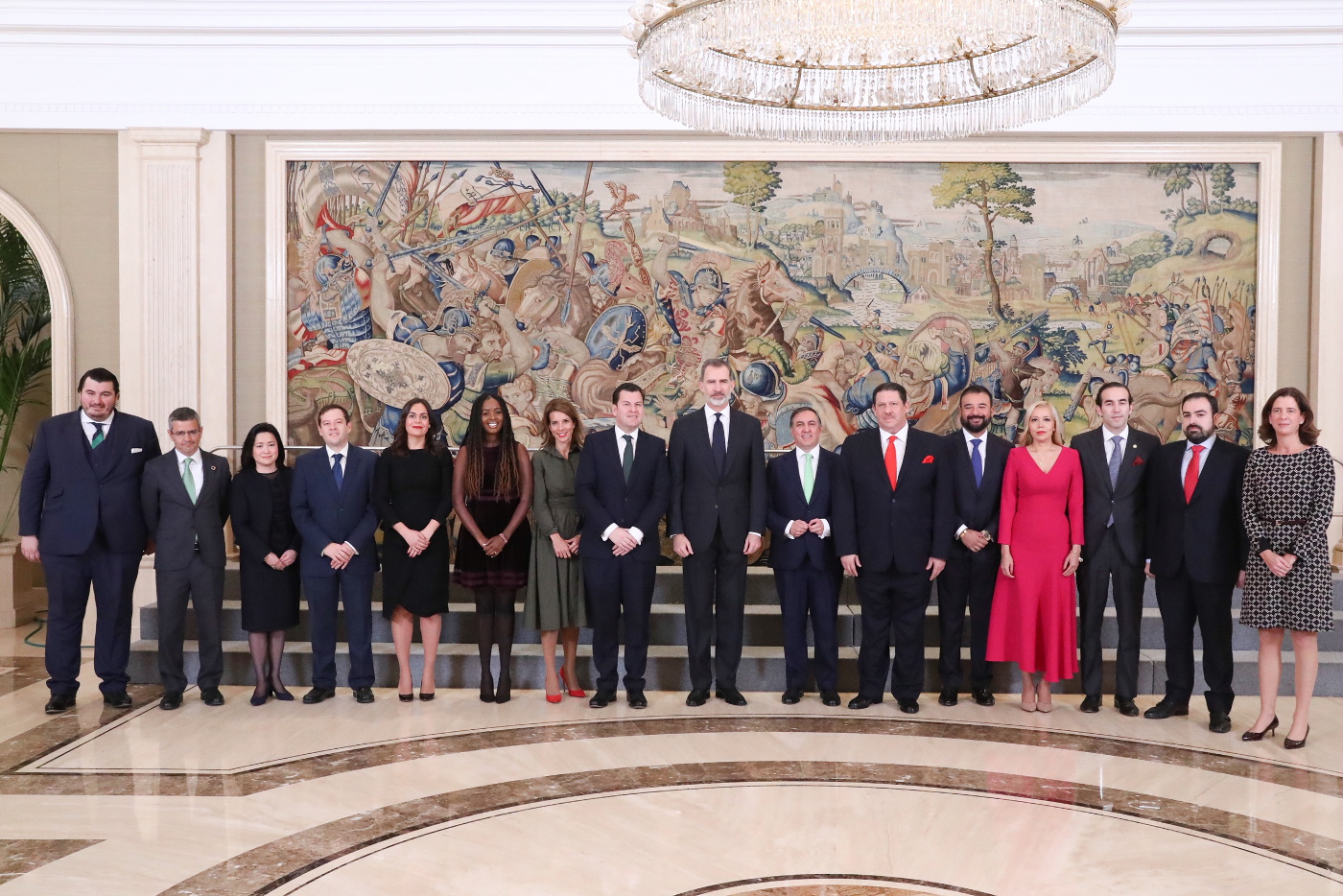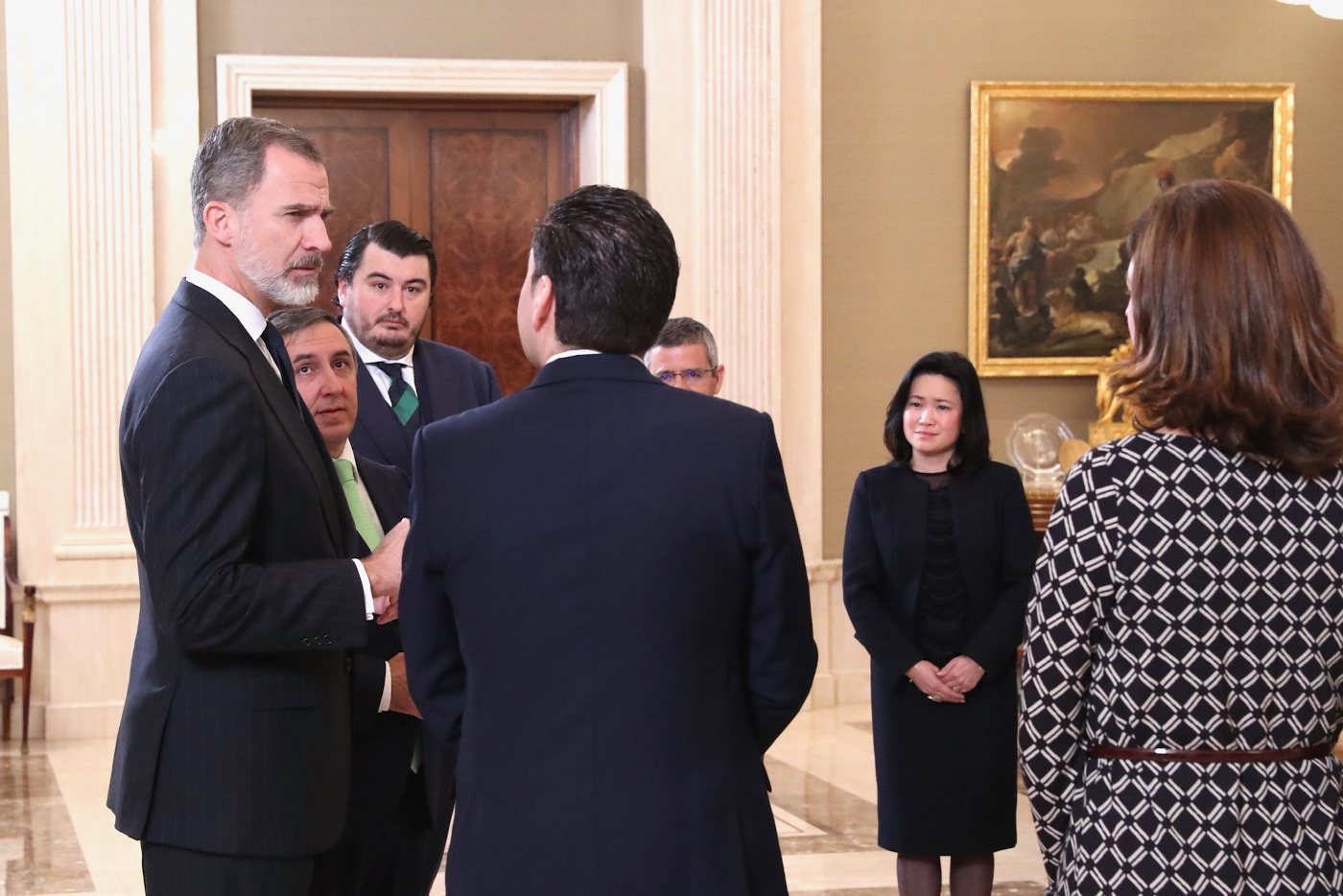 NOTICIA IMPORTANTE
De nuestra visita a España
Mientras estuvimos en la misión visitando y fortaleciendo nuestros enlaces con España, nuestro director y gran promotor, Damián Valenzuela nos explicó que se había embarcado en una misión especial para promover CAMACOL y el Congreso Hemisférico en los niveles más altos de la Hispania.

Se dirigió directamente a nada menos que la cúpula mayor histórica del mundo hispano, dónde se originó nuestra identidad compartida desde la península Ibérica, la cual incluye España y Portugal al nivel mundial que hoy en día contiene todas las ramificaciones geográficas de esta identidad mundialmente inclusiva.

Su visita con su Majestad, el Rey Felipe VI nos llena de sentimientos de estimación por los niveles que a través de su esfuerzos, CAMACOL y el Congreso Hemisférico, han llegado a alcanzar en poco tiempo.

Muchas gracias, Damián, por tus esfuerzos que traen gloria a CAMACOL, al Congreso Hemisférico y a todos los que estamos unidos contigo.
Las fotos muestran a nuestro Director Internacional Damian Valenzuela presentándose ante su majestad, Rey Felipe VI de España (Felipe Juan Pablo Alfonso de Todos los Santos de Borbón y Grecia) en el Palacio de la Zarzuela con los organizadores del foro "Global Youth Leadership Forum" (GYLF).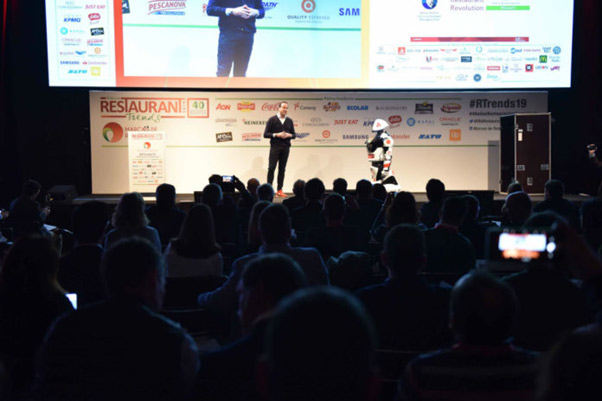 CAMACOL PRESENTE
En el "Foro Mundial de Robótica en Madrid" - 24 de Febrero de 2020
La empresa Macco Robotic es el auspiciante de este importante evento, el mismo que es apoyado por la Robotics Industry Association (RIA). La idea es tratar de hacer algo similar en CAMACOL para Iberoamérica como parte de las acciones del Comité de Tecnología de CAMACOL. Victor Martin , CEO de Macco Robotic anunciara en esta oportunidad para participación de su robot, "KIME" en varios eventos organizados por Comité de Tecnología de CAMACOL.

Las ventas mundiales de robots aumentaron un 31% en 2017 con respecto a 2016. Según los datos de la Robotics Industry Association (RIA), el 2018 supuso un nuevo récord de envío de robots, llegando a las 35.880 unidades, un crecimiento del 7% con respecto al año anterior, y registrando la mayor evolución en el sector de la alimentación, que supuso un aumento del 41%.

En este contexto, tendrá lugar el Foodservice Robotics Pioneers, donde se reunirán las compañías de robótica más revolucionarias del sector en un showroom junto a un Summit de Robótica.

En esta oportunidad se va a anunciar que KIME, nuestro robot invitado a CAMACOL, estará presente para acompañarnos en el foro que estamos planeando, incluido en el programa de Hospitality 4.0 Congress, en el que algunos de los mayores expertos mundiales debatirán sobre la entrada de la robótica en la hotelería y hospitales y sus futuras aplicaciones en otras áreas con el objetivo de generar y dinamizar nuevas oportunidades en espacios como trenes, cruceros y aviones, y por supuesto en los aeropuertos.

Por otro lado, instituciones nacionales como la Asociación Española de Robótica y Automatización o RoboCity2030, el mayor consorcio europeo de investigación en robótica, también tomarán acto de presencia.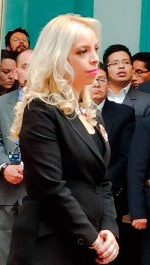 CANCILLER DE BOLIVIA POSESIONA A AUTORIDADES
La ministra de Relaciones Exteriores, Karen Longaric, posesionó en estos días a nuestra Directora Internacional de CAMACOL, Lic. Claribel Sandra Aparicio Ferreira como viceministra de Comercio Exterior e Integración, con el propósito de fortalecer el servicio de esa cartera de Estado.
El acto de juramentación se realizó en instalaciones de la Cancillería del Estado, donde Longaric destacó el alto profesionalismo de las autoridades designadas.

Esta designación es un claro ejemplo de éxito que Claribel a logrado gracias a su dedicación y entrega especialmente en el área Comercio Internacional a nivel mundial, y fue una de la artífice de la puesta en marcha de una metodología de Rondas de Negocios en CAMACOL que permitieron a gran cantidad de participantes en nuestro congreso, logra aprovechar las más variadas oportunidades de negocios en los más diversos sectores.
Congratulaciones del Presidente de CAMACOL, Jose Luis Chi

Querida Vice Ministra Claribel Aparicio,
Personalmente y de parte de CAMACOL, te felicitamos por tu logro a nivel Nacional como Vice Ministra de Comercio Exterior de tu República de Bolivia.
La felicidad de esta hazaña que has logrado con tanto esfuerzo, dedicación y sacrificio nos enorgullece más a todos de la CAMACOL y el Congreso Hemisférico sabiendo que eres una de nosotros.
Esperamos continuar contigo nuestra lucha para que Bolivia y especialmente América Latina en conjunto sea una región ejemplar de progreso y merecedora de atención mundial, mientras que las Américas entran en una era nueva donde hasta en los Estados Unidos probablemente los hispanos sean mayoría en términos demográficos después de el año 2040.
Estoy convencido que si trabajamos cada uno en representación digna de su país lograremos un destino que América Latina sea la region de un futuro orgulloso para nuestros descendientes.

Saludos Sinceros,
José Luis Chi
Presidente
Follow our International Trade News!
Updated Information.
Go to News
Fostering the Entrepreneurial Spirit
The Latin Chamber of Commerce of the United States, CAMACOL is the largest Hispanic business organization in the State of Florida and one of the most influential minority business groups in the United States.

For nearly four decades, CAMACOL's mission is to foster the entrepreneurial spirit of Florida's Hispanic and minority communities, and as such, it conducts programs to strengthen local business activity, promote economic development, facilitate international commerce, and serve the civic needs of the community and state.
Become a CAMACOL Member Today!