Film and Entertainment Development Program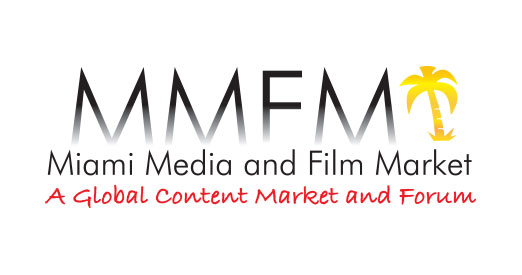 A program of the Latin Chamber of Commerce of the United States, CAMACOL to promote, foster and facilitate and build the independent film, media, production, post-production and digital industry in the State of Florida and to establish activities which will foster THE BUSINESS OF FILM.

CAMACOL is the largest Hispanic business organization in the State of Florida and one of the most influential minority business groups in the United States. For more than four decades, CAMACOL's mission is to foster the entrepreneurial spirit of Florida's Hispanic and minority communities and as such, it conducts programs to strengthen local business activity, promote economic development, facilitate international commerce, and serve the civic needs of the community and State of Florida. In essence, CAMACOL's mission is to develop and strengthen the small and minority business sectors of Florida.

CAMACOL has enjoyed a working relationship with the State of Florida since 1987 through its Florida Trade Program, which has provided business development assistance to Florida's small and minority business community in the international business sector.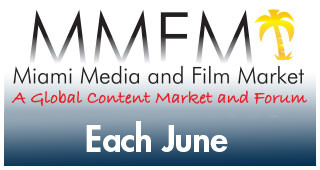 Through its Hemispheric Congress of Latin Chambers of Commerce and Industry, an international business development network and forum with a 33 year track-record, CAMACOL is a leader the development of innovative strategies and policies which have had a positive impact and generated revenue for the State of Florida.

As such, CAMACOL has recognized the importance and impact of the film and entertainment industry and the need to foster this industry in the State of Florida through the following work program.

There is a need to foster and establish the independent film and entertainment industry in the State of Florida and disseminate the advantages of doing business here to this niche market.

There is also a need to establish specific activities such as a film market focused on Latin/ international/independent film & entertainment in the State of Florida, this activity would generate revenue, further Florida product, and foster cluster business activities, beneficial to our State. This will serve as a model for expanding into or establishing additional minority film and entertainment markets.
Objective #1
To establish Miami Dade County, and State of Florida as the Hub and Gateway for the Latin/Minority Independent Film and Entertainment Industry.
Objective #2
Establish the CAMACOL/Florida Latin Independent/Minority Film and Entertainment Advisory Council
Objective #3
Outreach and recruitment. Establish linkages that will further the objectives of the program by actively participating and or sponsoring activities and initiatives that have the potential to expand and further opportunities for the industry as well as the implementation of the goals and objectives of the program.
Objective #4
To establish linkages with production companies, financial institutions, corporations, which will further the goals and objectives of the program.
Objective #5
Conduct activities both at the domestic and international levels that will enable and facilitate the establishment of the CAMACOL/Florida Independent Latin Minority Film and Entertainment Market.
The film market will focus on independent, ,Latin, Minority films, and would be open to international films as well. Those produced in Florida, and or, by Florida will receive special considerations, and by doing so will provide another benefit to filming in Florida.

This even will give small minority and independent filmmakers with a competitive edge by providing a venue for them to interact with serious buyers of their product. When you film in Florida you have marketing support (access to distributors). Accordingly, the market would also be designed to showcase and generate business for Florida film and Entertainment. International markets are being targeted to foster minority co-productions with Florida and thereby stimulate and promote the Florida Film and Entertainment Industry.
Goals
Work with Office of Film and Entertainment and the Florida Department of Economic Opportunity, as well as with our Statewide partners to support legislation that will increase the incentives for productions in the State of Florida;
Conduct the new Edition of the Miami Median and Film Market
Due to the ever expanding role of International Markets; this film market will offer a unique component which link Florida with the Globalmarketplace, Hollywood, and Ibero-America;
Approach production companies, and take the appropriate and necessary steps which will facilitate commercial activities in Florida on a short and long term basis.
Establish the necessary linkages on an international level that will assist in facilitating the goals and objectives of the program.
Strengthen relationship with Film Florida and other organizations such as the Miami World Cinema Center and others.
Promote this sector as a viable economic development resource for our State.
Establish linkages that will facilitate the goals and objectives of the program.
Since CAMACOL has inaugurated a new building facility, and conducts an "Incubator Program" which assists small and minority entrepreneurs, to make this also available to the Film and Entertainment Industry. Due to the economic climate, provide companies (whether Florida based-or international) which are going to be doing work in Florida, with the benefits of the "incubator program", ie: a base of operations from which to work on their production/project.
Develop CAMACOL Web TV and other activities to further program objectives.
As an economic development organization take the necessary steps to attract new businesses to Florida which will in turn enable the creation of jobs in our State.
Visit MMFM Website