FSMSDC 37th Annual Business Expo now VIRTUAL Trade Fair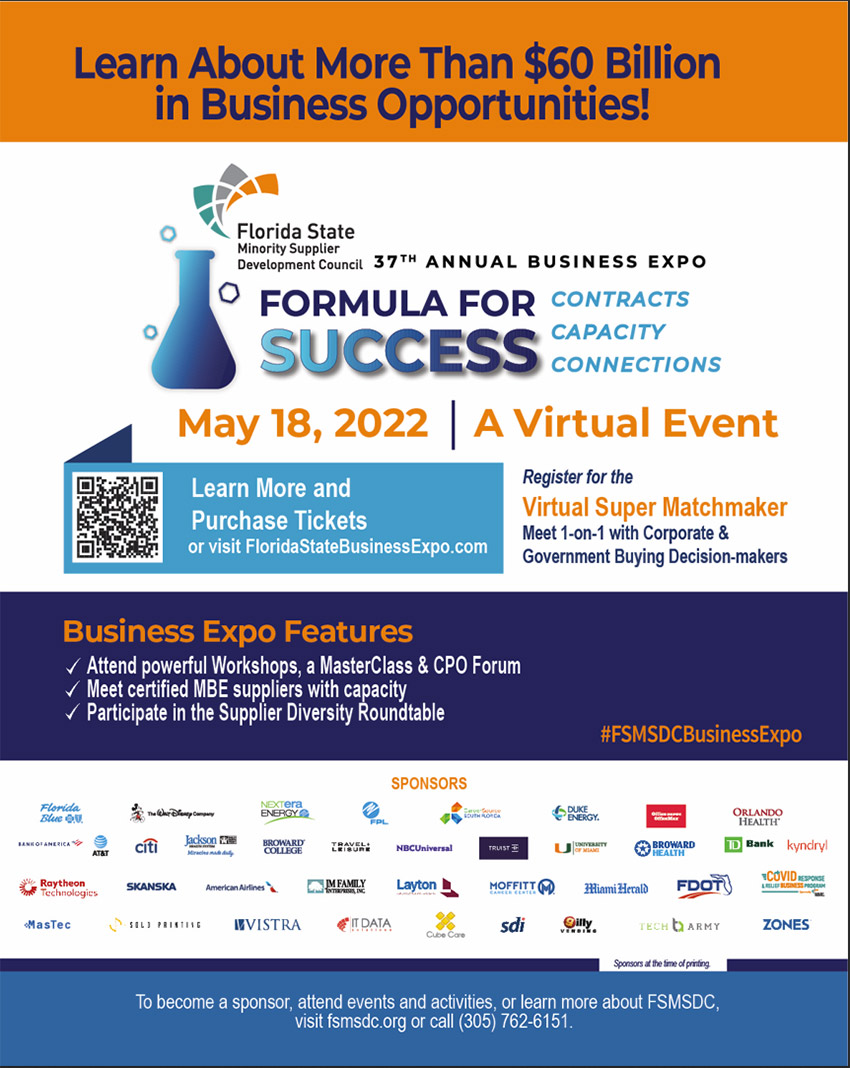 Details
The date, time, scheduled workshops, Super Matchmaker one-on-one appointments, and business display tabletops will remain the same. ⁠
⁠
Virtual programming to help you connect and grow your business: ⁠
· Motivational Keynote Speaker ⁠
· 1-on-1 Virtual Business Appointments⁠
· Power-packed Workshops ⁠
· Masterclass ⁠

Now you can join us from anywhere. Visit www.floridastatebusinessexpo.com to get tickets.